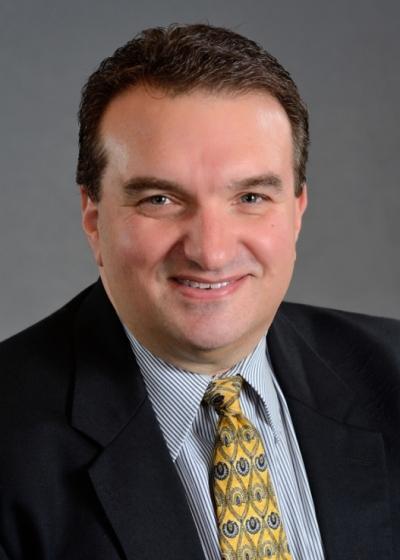 Serving the area of Contra Costa, San Joaquin, Stnislaus, Solano Counties & Valley Foothills
"As a former Realtor, I understand that that the members of your team are a direct reflection on you," says AHS Account Executive Evo Georgieff. "You have my personal commitment that we will do our best to be there for you and your clients, while preserving your reputation with our AHS first-in-class award-winning service that has been the gold standard in home warranty industry since 1971."
With five years of experience as an AHS Account Executive in the Bay Area, and over ten years as a Real Estate Broker and Appraiser, Evo has a proud history of delivering on that service promise because he understands the business. Since coming on board he has quickly developed meaningful relationships and earned the trust of his clients through providing exemplary customer service and proving his ability to quickly and effectively support his agents and our mutual clients. As a result, his industry experience and background continue to provide a unique understanding of the most beneficial strategies for growing your business using AHS Home Protection Plans.
Evo's philosophy is "American Home Shield is a customer service company that serves the Real Estate community! We are more than a home warranty company, we are here to create a positive experience for our clients, and to be an asset to our realtors."
Through his proven track record of success at AHS, Evo serves Contra Costa, Solano, San Joaquin, Stanislaus, Merced, and Tuolumne Counties. Evo is truly committed to continuing to provide nothing less than the best level of service and looks forward to partnering with our longtime East Bay and Central Valley AHS supporters, as well as create new bonds with those who may not currently use American Home Shield.
A member of the Women's Council of Realtors, NAHREP, the Lodi Association of Realtors, the Delta Association of Realtors, and the Central Valley Association of Realtors, Evo manages to carve out time to enjoy the year-round activities in Lake Tahoe. "My hobbies include mountain biking, cooking, traveling, and spending as much time as possible with my family and friends," he says. "My son, Logan, is in his third year of medical school in Miami, Fla., and my daughter, Hailee, also attends college in Miami."
Evo enjoys the daily challenges and excitement that real estate offers, and looks forward to sharing her industry expertise with new clients. "I would truly appreciate the opportunity to be a valuable addition to your team and to provide the excellence that you and your clients expect and deserve from American Home Shield," he says.