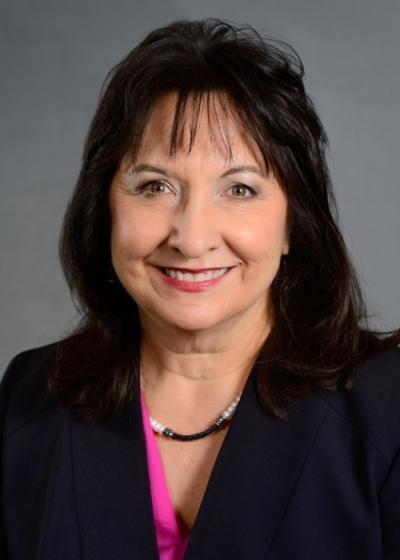 Serving the area of San Antonio
With an unstoppable love for her hometown San Antonio, native Debbie Blackerby uses her rich and varied background in management, customer relations, team support and problem resolution to be a great support for real estate agents in the area. "Whether newly licensed or career superstars, I have a passion for customer service and have something to offer every agent," Debbie says. "My mission in life is to leave every day better than I found it."
A licensed Texas Real Estate Instructor and a licensed Texas Insurance Agent for REALTORS Professional Liability Insurance, Debbie also spent 23 years as a real estate agent, became a real estate broker in 1982, was a transaction coordinator for a real estate group, and worked as a relocation specialist. She serves San Antonio, Texas and shares coverage of the Metro San Antonio and Texas Hill Country areas.
"Working at AHS is a perfect fit for me," Debbie says. "Risk management is my passion and there is no better vehicle than AHS to help real estate agents reduce their daily risk exposure, secure their earning potential and build their repeat and referral business!"
Debbie is a member of the Texas Real Estate Trainers Association, the Women's Council of REALTORS, and is an affiliate member of the Texas Association of REALTORS the San Antonio Board of REALTORS, the Kerrville Board of REALTORS, the Uvalde Board of REALTORS and the Bandera Board of REALTORS.
She has been recognized by the AHS Chairman's Circle of Excellence and has held a Top 10 ranking in the AHS Real Estate Sales Division continually since 2006. Debbie is a member of the Educational Department for the San Antonio Board of REALTORS, a Risk Management Affiliate Trainer for Coldwell Banker D'Ann Harper REALTORS, a recipient of REALTORS' CRS Designation in 2000 and was awarded a Certificate of Achievement from Tommy Hopkin's Champions of Real Estate Success Courses, Floyd Wickman 'Sweathog' Sales Courses, and Paul J. Meyer's Success Motivation Institute Course.
Debbie holds a Texas Real Estate Broker's License and is a Texas Department of Insurance Licensed General Lines Agent. She's also a Continuing Education Instructor for classes at local real estate schools, including San Antonio, Kerrville, Seguin, Central Hill Country, Uvalde and Bandera Boards of REALTORS.
Her hobbies include dog training, music, dancing, target practice, gardening, and travel. Debbie is also a fan of Pecos rock art and Texas history.
Debbie and her husband are celebrating 20 years of marriage and his 30-year Texas oil industry career. "I have two very busy grandchildren, a daughter married to a naval aviator who's currently stationed at Patuxent River Naval Air Station, and a son who's pursuing a music career in Austin, Texas, she says."
Debbie says her claims to fame are making up AHS sales lyrics to impersonate Elvis Presley, Barbara Streisand, Barry Manilow, and Julie Andrews, as well as dancing with Shamu at Sea World.